Just published by Brill (Leiden):
EARTHLY DELIGHTS:
Economies and Cultures of Food in Ottoman and Danubian Europe, c. 1500-1900
Eds. Angela Jianu and Violeta Barbu
Publication Date: 5 June 2018 (available in print and electronically)
ISBN: 978-90-04-36754-8
Hardback

List price: €138 / $166
ISBN: 978-90-04-36754-8
Language: English
Balkan Studies Library, 23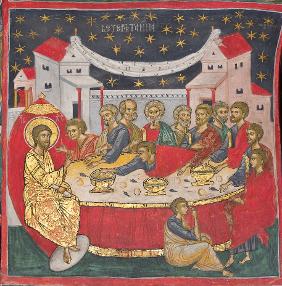 The Last Supper. The Church of Suceviţa Monastery, 16th c.
Photo: © Petru Palamar 2017
For further details follow this link to the publishers' website: