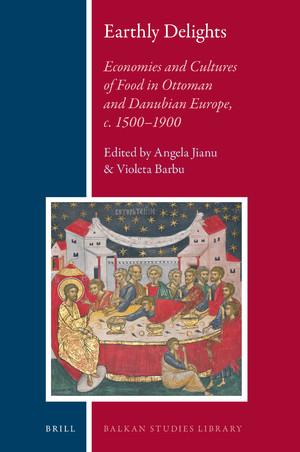 [...] this work is a valuable contribution to the study of food and the formation of regional and national identities through material culture, symbolic rituals, stratified consumption, and cultural representations.
[...] the comparative analysis of diverse and intersecting traffics of foodstuff, recipes, people, and concomitant social relations within the "contact zone generated by multiple imperial projects" [...] from the Byzantine and Venetian legacies to the Ottoman, Austrian, and Russian interventions in a longue durée is a fruitful approach.
From the review by Evguenia Davidova
Earthly Delights :


Economies and Cultures of Food in Ottoman and Danubian Europe, c. 1500-1900

Editors:
Angela Jianu and Violeta Barbu
Earthly Delights presents an intriguing and critically important collection of studies. [...] Perhaps the most striking feature is visible particularly in the final chapters, where readers are continually reminded of the Protean nature of the Balkans as a simultaneously backward, static place where time stands still (and good inns are hard to come by), while it was also a place of tumultuous change in a "melting pot" of cultures, nationalities, religions, languages, and political interests. [...] Earthly Delights is an essential read for any historian of food, especially a historian focusing on the seventeenth century and later periods.
From the review by Karel Černý (Charles University, Prague) in the Hungarian Historical Review 10, no. 1 (2021): 160–165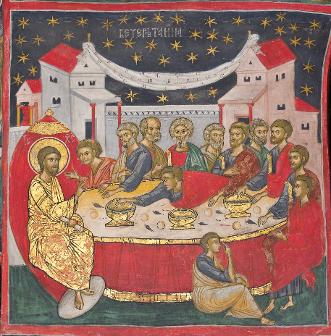 Cover illustration: The Last Supper. The Church of Suceviţa Monastery, 16th c (Romania)
Courtesy of Petru Palamar
Available Formats:
• E-Book
• Hardback
ISBN: 9789004324251
Language: English
Publisher: BRILL
Year of publication: 2018

Earthly Delights brings together a number of substantial and original scholarly studies by international scholars currently working on the history of food in the Ottoman Empire and East-Central Europe. It offers new empirical research, as well as surveys of the state of scholarship in this discipline, with special emphasis on influences, continuities and discontinuities in the culinary cultures of the Ottoman Porte, the Balkans and East-Central Europe between the 17th and 19th centuries.
For more information visit brill.com
To buy on Amazon, click

HERE