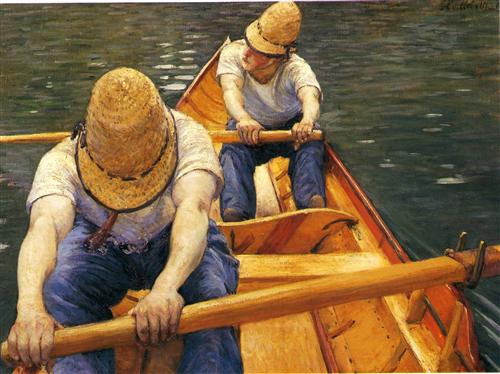 Gustave Caillebotte, Boaters Rowing on the Yerres, 1877
Saturdays 7, 14, 28 May and 18 June
10.15 am - 12.45 pm
The Body in 19th-c French Art
This course accompanies the display of Degas' Dancers at the Herbert Gallery in Coventry. Over four morning sessions, we look at the works of Gustave Courbet, Edouard Manet, Henri de Toulouse-Lautrec, Gustave Caillebotte, Paul Gauguin, Puvis de Chavannes and Edgar Degas himself for representations of the human body at work and play in late 19th-c France.
For further details and registration please click HERE
Past courses:
23 January 2016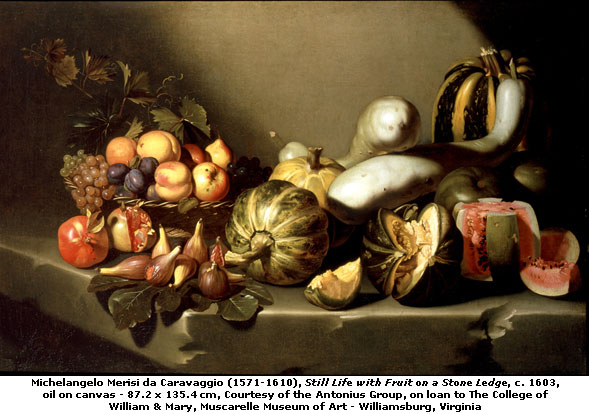 * * *
Summer Study Day, Saturday 4 July 2015:
Joséphine and Eugénie

, two Bonaparte empresses: fashion and art patronage in Paris, 1804-1870
***
February/March 2015
Every Picture Tells a Story : the Great War in European Art

Otto Dix, Self-Portrait as Mars, 1915
This four-day course explored art produced during WW1 in Britain, France, Germany and Russia.

Saturday, 29 June 2013Day Course at the Herbert Gallery:
The History of British Fashion, c. 1800 -1920s

Tutors: Ali Wells and Angela Jianu
Followed by: a 4-day course taught by Angela Jianu on 15 February, 1-15 March, 29 March 2014
Summer Day School
Saturday, 5 July 2014, 10.00 am - 4.00 pm
From Wartime Austerity to Street Fashion: key moments in the History of British Fashion, 1939-1980s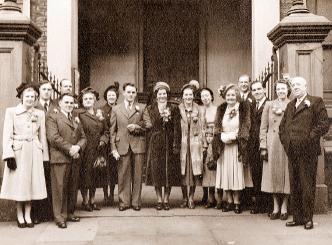 A wedding in Sheffield , 1950